Benefits of local newspaper advertising
With the rise of digital media, many of us are now asking the question, "why start using print media to advertise your business in 2019?"
Advertising has been around forever. Whether it's to increase product recognition, sales, or to maintain repeat customers, small businesses need to advertise to survive. 
The most common advertising methods include radio, the internet, TV, magazines and of course newspapers. 
Let's face it…
People nowadays are obsessed with technology. In fact, many people aren't even comfortable without some sort of digital device at their fingertips. And since most of the world has moved online, many in the advertising industry would have you believe that the idea of using print media to advertise your business is old and outdated.
"Print no longer works" they say. 

However, this simply isn't the case.

Print is here to stay, and we're going to explain why. As a matter of fact, if you incorporate print advertising into your marketing, you'll likely see an increase in your response rate! To illustrate this, here are 6 key benefits of using print media to advertise your business.

The Halo Effect

Publishers who reliably provide quality print content to readers will be seen as more credible. Furthermore, according to an MRI survey of American consumers, 51% of influencers or "influentials" were influenced by print ads in magazines. The number increased to 53% for newspaper ads.
This is what's known as the halo effect. It has been shown that brands that place ads in popular magazines enjoy the benefits of its readers viewing their ad in a similarly positive light. 
This is another way of building trust with readers, which is essential to maximizing sales and leads.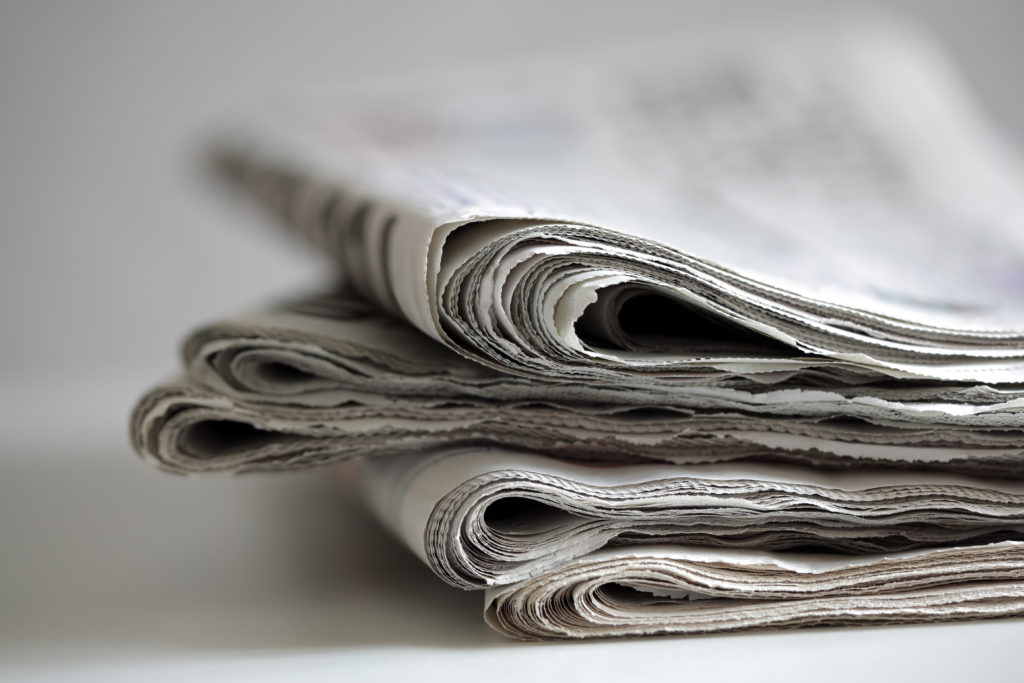 Local Newspaper Advertising is More Relevant to Consumers

Another kind of halo effect is that of the newspaper medium itself. When people read newspapers, they only have positive expectations, whereas, with online media, people expect to see annoying pop-ups and advertisements that are often jarring and irrelevant to the content on the page. 
This is in stark contrast to newspaper ads, which are often placed in relevant sections. An example would be a shoe ad in the fashion section of the newspaper. Since this type of ad isn't as intrusive, it's less likely to elicit a negative consumer reaction.

Digital advertising has overstayed its welcome

This ties back to what we said earlier about people not being to live without digital stuff. These days people are multitasking to the tune of texting, instant messaging, surfing the web, and watching television all at the same time. In short, we're no longer as receptive to digital advertising as we were at the inception of the internet. 
When it comes to print readers, on the other hand, they don't typically multitask as much when reading a magazine or newspaper, which makes them more receptive to print ads.


The Need to Unplug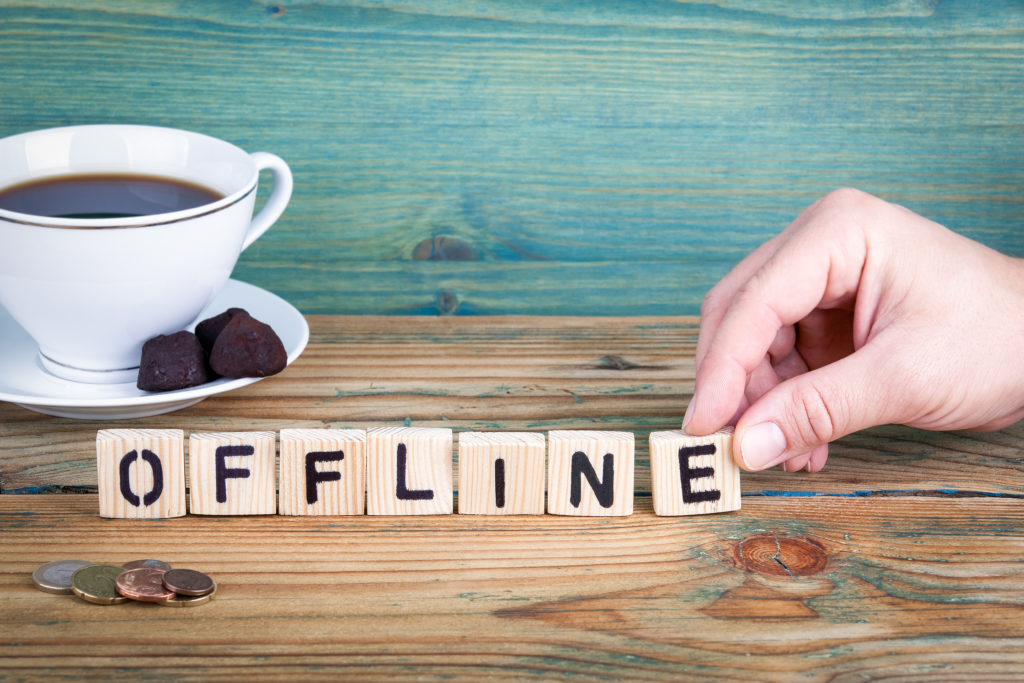 With the rise of digitalization, an equal and opposite reaction has also occurred. This is called "unplugging," and it's when we realize that we've had enough internet or social media for the day.
While not everyone has embraced unplugging, those who don't are considered by most to be engaging in unhealthy behavior. 
Many people have realized the value of unplugging. When unplugging occurs it often means turning to print media for entertainment or education…

Laser-Focused Targeting Options

We hear a lot about the vast options for targeting in online media, but print also has incredible targeting options. 
With print you can:
Select the section of the newspaper your target audience is most likely to read

Run ads in specific papers or only in certain geographical areas

Choose to run ads only on certain days of the week (i.e. Wednesday or Sunday's paper)
Speaking of choices, you can also implement last-minute changes to your ads rather painlessly. A local newspaper advertising department should be able to accomplish this pretty quickly.

There are Plenty of Options

Beyond that, using print media to advertise your business will also give you more options for budgeting. You can choose from 
a quarter page, half page or full-page ads. 

small 1-inch square classifieds

column ads in different sizes
For the cherry on top, you'll be able to work with an actual human in getting your ad placed instead of a nameless algorithm. 
And since you're dealing with another human, there's also extra room for negotiation. 
If you want additional services at no extra cost, then that's an option. Color printing, a human touch on your design, and possibly even a slightly larger ad are all on the negotiating table. You might also even be able to get your ad featured in the publisher's other products as well!

Newspaper readers are more likely to take action

According to the Nielson Global Trust report, 65% of print readers take some form of action after reading a newspaper print ad. 
Unlike on the internet, newspaper readers are more likely to seek out advertisements instead of blocking them. Newspaper readers like to search for coupons and deals. Of course it's no guarantee that readers will notice your ad in the newspaper. 
However, if people are actively searching for deals, then it helps improve your chances. They will also be more likely to take the time to read your ad and act on your offer. 
And finally, when you learn how to synergize print and digital media, the results can be amazing. Here's just one example: QR codes. These printed codes have helped to bridge the gap between the print and digital divide in a way that's unique and engaging. 
Another example is social media and download links in print media – these help readers to engage with brands online, which eventually helps to drive back traffic to the business and generate awareness. 

Conclusion

Print ads, especially in newspapers, are a trifecta of potency. When you start using print media to advertise your business, you'll reap the benefits of reaching a wider swathe of your target audience while also driving higher engagement and communicating your brand's message effectively. 
By using print media to advertise your business, you'll have a good chance of cutting through all of the noise that exists in today's digital world.