13 Ways Print Marketing Can Help Bolster Black Friday Sales

Black Friday and Cyber Monday are approaching faster than you know. They've become a time when retailers have to try their hardest to attract customers, and the best way they can do that is by marketing in print. This blog post will highlight 14 ways in which print marketing in local business advertising has become an integral part of everyday retail sales.
1. Increases Traffic
An increase in traffic is often the first concern of a business owner. Print advertising provides an effective way to encourage customers to visit your store. This, in turn, will ensure that they will be spending money at your store and spending money with you. When customers know that they can get the latest offers and deals, they're more likely to return again and again. Print media advertising is also a great way for local stores to boost sales by increasing customer exposure.
2. Preserves Customer Loyalty
Research shows that people who've seen a Black Friday ad in the paper are more likely to visit the store again. And when they do, they're just as satisfied with their purchase as those who were walking past it and came in only because they saw it on the way. Advertising in local business media encourages loyalty and trust, which is an essential part of a shop's marketing strategy. A healthy customer base ensures that stores can survive and thrive.
3. Puts Your Store on the Map
Black Friday is a great time to put your store on the map, whether you're a large retailer or a small business. When people see ads in print, they associate that particular ad with you, and when they visit your store, they'll think of you. The idea is to stand out from the crowd and make customers want to return again and again to see what's new. It's a sales technique in its own right, but there's no denying that it has a direct impact on the bottom line.
4. Increases Customer Satisfaction
Advertising in print is an effective way for local businesses to improve customer satisfaction levels. The beauty of local media is that it can be tailored to each individual store's audience, and it will always have a high likelihood of being read. Complementary to any other marketing technique, it is a powerful way to boost sales and increase brand loyalty.
5. Encourages Repeat Business
A lot of small businesses don't advertise in the local media at all. But that's because they don't know about the potential benefits. Print marketing can offer a wealth of opportunities for local stores to encourage repeat business, as well as provide valuable feedback for future marketing campaigns.
6. Increases Exposure to New Customers
Print marketing can help in-store sales by increasing exposure to new customers, just like online advertising. Black Friday is a great time for stores to bring in new customers, as people are eager to buy and have money to spend. Print ads are an amazing way for local business owners to get the word out about their latest sales and promotional deals.
7. Brings More Sales
Local business advertising will lead to more sales for stores. Retailers have access to thousands of readers each week, and they can advertise in a variety of formats, such as print, email, and social media. By increasing customer exposure, businesses are able to sell their products. Print ads allow them to do just that.
8. Promotes Local Businesses
An important benefit of print marketing for local business advertising is that it promotes local businesses. This is a vital part of any successful campaign, as it encourages people to support their local stores rather than buy from large chains and online retailers. As well as bringing customers in, it will also encourage them to remain loyal to their local store. And a business with a good reputation normally holds on to those customers while they are loyal.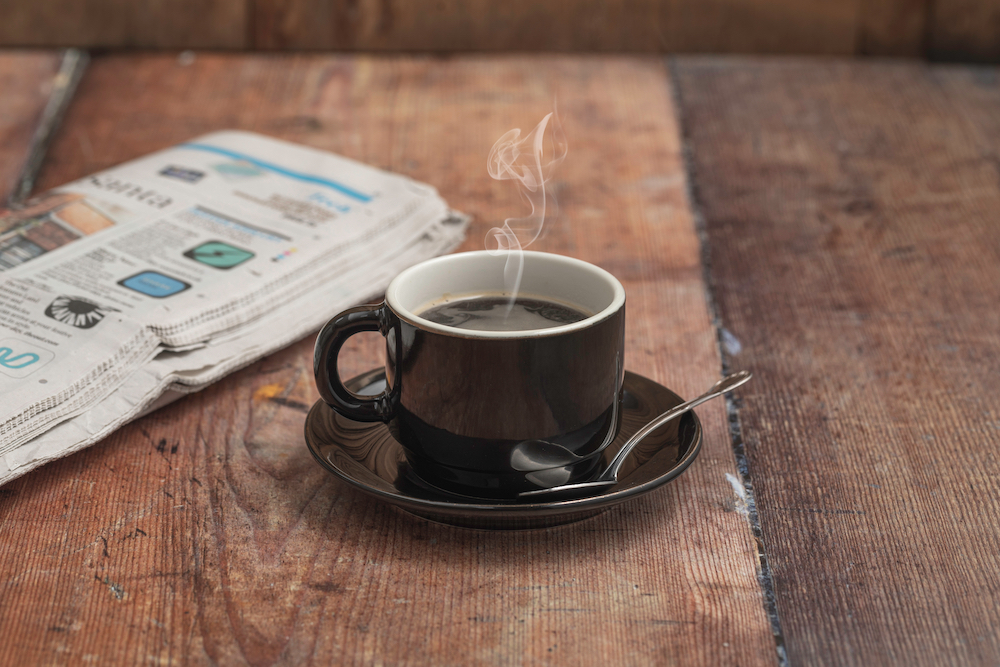 9. Establishes Brand Reputation
Print advertising creates a brand image for local business owners and helps establish their reputation. This can expand their customer base and increase traffic in the store. When people know that a store's name is associated with quality, they're much more likely to return. Print ads are a great way to promote the local culture of each store's community and encourage repeat business.
10. Improves the Business' Image
Local advertising can be the difference between success and failure for local stores. They could be taking business away from bigger retailers and attracting new customers that might never have visited. Print ads are a great way to improve a business's image, as well as its reputation in the local community.
11. Encourages Repeat Visits
As well as inspiring loyalty, print advertising helps customers return to the store again and again. A successful campaign will encourage repeat visits while also improving customer satisfaction levels. People are more likely to visit their local store between Black Friday and Cyber Monday if they've seen a local advertisement in the paper. And it's a great way for businesses to ensure that they're always attracting new customers.
12. Allows You to Connect With Your Customers
Print media advertising allows you to connect with your customers in a personal way. This can also be beneficial for online businesses as well as offline ones. Local business owners have access to thousands of readers each week, and they can advertise in a variety of formats, such as print, email, and social media. As an added bonus, they can also connect with their customers through local groups and events. Local business marketing materials are vital for maintaining a positive image in the community and encouraging repeat business.
13. Provides a Wealth of Information
Print media advertising is an excellent way for local businesses to get not just customer feedback but also valuable information. This type of advertising will help them improve customer engagement while also improving their reputation. Local business owners can use print media as part of their marketing strategy to establish credibility and gain new customers. Locally printed materials are vital for maintaining a positive image in the community and encouraging repeat customers.
Local Business Advertising With Coffee News
Black Friday is one area in which print marketing truly shines. Whether you're looking for repeat business or new customers, local business ads are an effective tool to turn shoppers into customers and generate sales
Coffee News can boost your Black Friday ad in our weekly print publication, and your ad will reach your desired target market. Unlike with other publications, your ad will not be overlooked by larger ads since all ads in Coffee News are 3" x 2." You will also be able to make slight edits to your ad free of charge. Don't wait; reserve your spot for Black Friday today!