The 13 Most Beneficial Types of Print Advertising for Small Businesses

Each type of print advertising can be a different kind of investment. A good advertisement that is well-designed, however, will give you more than just one return on your investment. It can make your business a lot more successful as well as help you gain exposure to new customers, who are likely to be interested in the product or service you offer.
Take, for instance, a print media advertising campaign. The main goal of newspaper and magazine advertisements is to build brand awareness and deliver a message in as short a time as possible. The key to online and print media advertising is, therefore, to create an ad that sticks out and is easily understood by your target audience, who are prospective customers.
Here are some of the best types of a print advertisement that you can consider having for your small business advertising:
1.) Stickers
These are great for identifying your vehicle or business premises. Using custom stickers can also be a great way to promote your brand and even give you an added advantage of extra visibility. Stickers are easily accessible, easy to use, and they can be custom-designed according to your requirements. A lot of businesses use stickers as a unique way to promote your brand and get noticed in the local community.
2.) Posters
An effective way to promote a product, service, or event, posters are one of the most popular types of print advertisement around. They can be put up on walls, in your shop, or even distributed on a large scale to target your audience directly. A well-designed poster can be displayed in public places, allowing you to increase your business visibility and further attract new customers.
3.) Leaflets & Brochures
Forming an essential part of your direct mail marketing campaign, brochures and leaflets are used by businesses everywhere to offer information about products or services and promote a brand. These publications are usually passed out at trade shows and other events where they can be distributed to prospective customers. Brochures and leaflets are also a great way to gather business leads, which can be further used for sales follow-up.
4.) Business Cards
These are small and cheap but very effective in building a relationship with your prospective customers. You can also write information about your business and call to action (CTA) in these cards. The additional space helps you make an impression when handing out these cards over the counter or at the store entrance. There are many things that you can do with your business cards, like getting them printed on recycled paper, adding other elements such as QR codes, etc.
5.) Letterheads
Another inexpensive way to promote your brand and get noticed in the market, a letterhead is an important part of your business's identity. They are available in different sizes and can also be used to include information about your company's services or products. With letterheads, you can also include promotional offers and discounts that are different from your other marketing campaigns. These are a great way to capture prospective clients on the go.
6.) Stamps
A stamp on a letter is a great way to attract attention as it has the potential to be seen by thousands of people at every given moment. Stamps can be used for small business advertising, which will help your business make an impact on your target market. The cost of using these advertisement vehicles might be quite high, but the returns are going to be equally good in the future.
7.) Electronic mailing lists
A lot of websites and businesses use this vehicle to send out information related to their service or products either on a regular basis or only when they have something important to announce. You can also market your business through email broadcasting. For example, you can ask your customers to sign up for your electronic mailing list, which can be used to send out information about new products and services offered by your business.
8.) Bookmarks
Bookmarks are a great way to do your small business advertising. They are inexpensive and can be custom-made according to your requirement. You should let the people know more about your business through these bookmarks that should include all the necessary information such as an address, email, phone number, etc. People will be more likely to contact you if they find your business details in the bookmark itself.
9.) Calendars
Calendars are one of the most common yet useful and effective forms of the campaign. A lot of businesses use this vehicle to promote their brand, products, or service. The cost is not that high, and they can be printed in large quantities, allowing you to distribute them on a large scale and get noticed in the business community.
10.) Postcards
This is another advertising vehicle that you can use for your business promotion. These are also a great way to build your brand in the business community. You can select a design for your postcards either on your behalf or go for custom printing after you make the requisitions. These cards can be used by individuals to make direct contact with your business or sent out through a mailing list.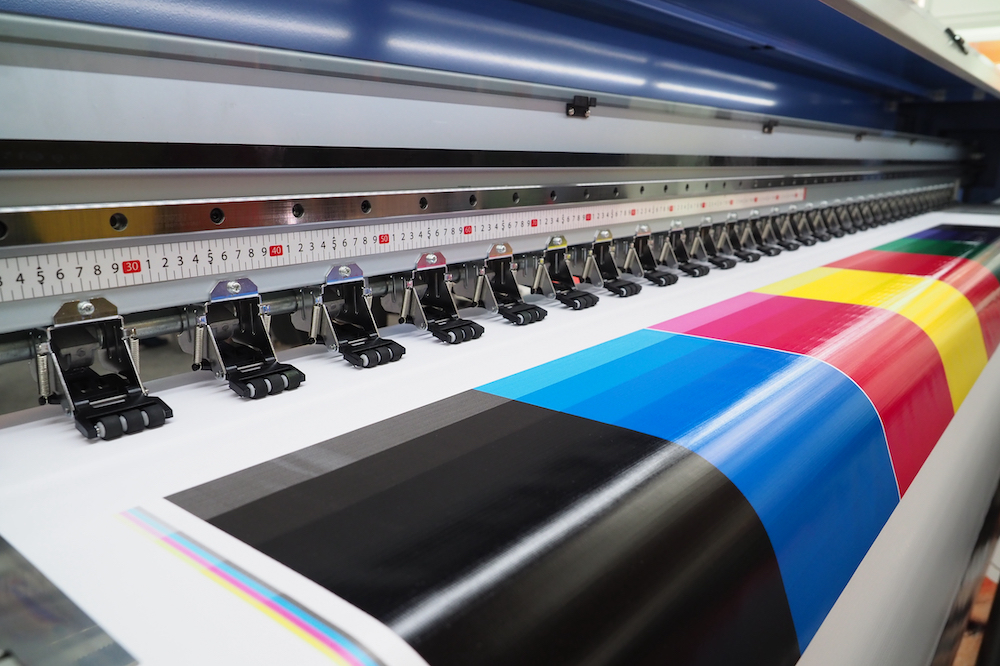 11.) Slogans
Using slogans on billboards and posters in your office can get you noticed more easily as well as make a huge brand statement. Custom printed posters and banners can be used to not only let customers know about your business but also give them information about the products that you offer.
12.) Price Tags
Price tags are usually used by airlines and hotels to show the cost of the services offered, thereby providing additional information on the items that you have listed on your menu. Price tags can also be used by your business to let customers know about their prices and also about special offers and discounts.
13.) Business Coasters
A very effective way to promote a fresh product being offered at a new restaurant or café is by placing some coasters near the cash register or behind the bar. Although there's no guarantee that you will sell the coasters, it's a very smart way to let your customers know about your restaurant or café.
Conclusion
The list of print advertisements discussed above should give you a clear idea about which ones to use and which not. If you are having doubts about any of the vehicles, you can get in touch with us for advice. We would be happy to answer any questions you have or help you advertise your business.