Social media has increasingly become a go-to method for advertisers who want to reach their target audience. However, the ever-lasting presence of social media is not an excuse for traditional print marketing to fade away. The fact is that traditional print media has the ability to capitalize on social media trends and incorporate them into the advertising process. Social media can provide an opportunity for print ads to go viral through sharing and interaction. Print advertising, on the other hand, can engage consumers with a more personal connection, allowing them to reflect on their own personal experiences and offering handy tips for new customers on how to buy better products.
1. Fuse Online and Offline Media
The convergence of online and offline media, which are constantly being updated in real-time, allows businesses to take advantage of both formats. Print advertising in Kansas City, MO, can still offer consumers a more personal touch and encourage brand-building. By providing users with a new layer of interaction and allowing them to produce content, print media can increase awareness while also becoming competitive on price.
2. Helpful Tips for New Customers
Print ads should be able to demonstrate how valuable the information they are offering is to encourage their readers to interact with their ads. The overall goal is to engage and delight customers, giving them good feelings which will lead them to remember and purchase products in the future. Print media also provides a more affordable option for businesses, as it can act as a complementary tool without irritating customers or looking cheap.
3. The Personal Touch of Print Advertising
Print ads can offer a more personalized take on advertising. Email newsletters, which can be sent out digitally according to specific customer profiles, can still offer a more personal touch through traditional print media. Online ads can provide consumers different options for interacting with brands and products. Print can complement this by encouraging them to write down contact information or post online reviews. Print ads can also offer product details that may be unavailable online such as ingredients or nutritional facts.
4. Outlets of New Information
Online ads can provide up-to-date information that can be impossible to find out through other means, giving consumers a direct and constant stream of new product information. Print ads can provide this information just as easily, allowing them to stay familiar with a customer's needs to suggest products that would work for them. This can be combined with traditional print media, such as direct mail, targeting specific customer groups.
5. Boost Social Engagement With Current Print Advertising
Many brands still use social media as a self-promotion tool. However, printed ads can let the world know about new products or opportunities and can be better equipped to reach their target audience. In addition, traditional print media can offer users the option to share their thoughts on either a product or an advertisement easily.
It might be difficult for traditional print media to compete with social media for advertising power. Still, that does not mean we should ignore the merits of print advertising. Traditional print media can take advantage of the opportunities for personal communication and self-expression that social networks provide.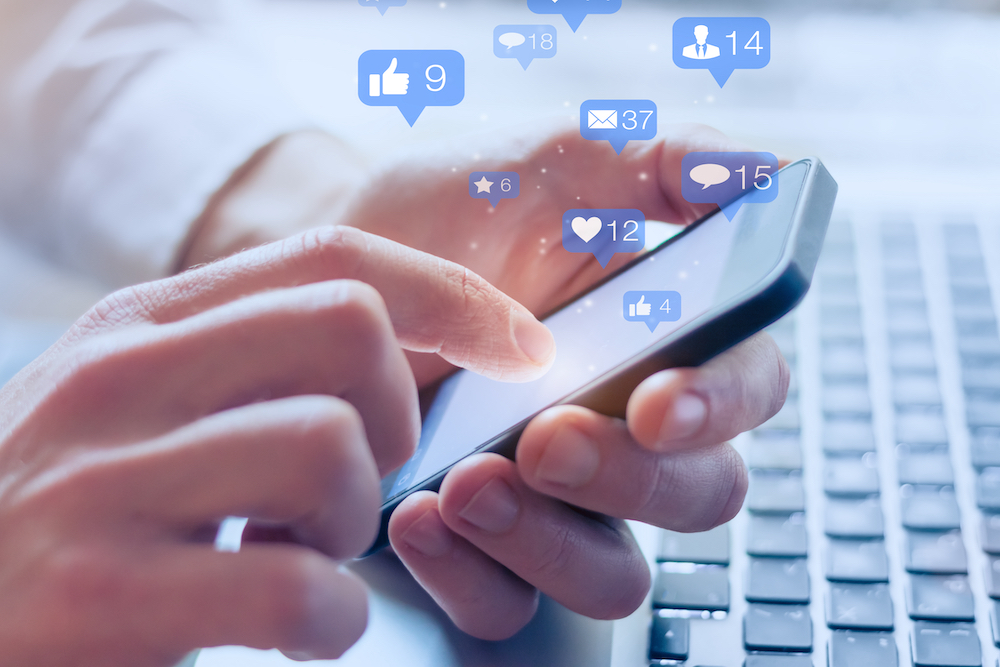 6. Consumers Want to Pursue Unique Options
Consumers are becoming increasingly picky about the items they purchase. To find a reliable source for good quality products and services, consumers will often search for information independently and seek out companies and products that meet their needs. Social media is a way for consumers to get in touch with the advertisements they are interested in and engage with them on the web. Advertising in Kansas City, MO, that is able to provide a personal touch and show off the quality of its products is going to be more successful than advertising that merely relies on the old cliché of "you get what you pay for."
7. Traditional Print Media Is Affordable and Still Necessary
Many brands have become accustomed to combining print media with online advertising to offer customers a more complete content platform. Traditional print media works as an alternative to online ads as it can provide information that is either hard or impossible to find on a digital screen. In addition, other businesses that do not currently advertise via social media can still take advantage of the benefits of traditional print media. For example, direct mail can target customers based on their current location and demographics.
8. Print Customers Want to Engage with Ads
Most print customers want to take advantage of traditional print media's opportunity to research services and products on their own and then make informed purchasing decisions. Therefore, stores must offer a well-designed advertising option that can provide quality content for potential customers. Consumers are willing to pay attention when they are offered interesting content, which is often provided by print media advertising in Kansas City, MO.
9. Make People the Focus
Higher-quality print media can offer brands a unique opportunity to connect with their customers on a deeper level. In order to make the most of this opportunity, businesses need to create ads that show people at their best and allow them to express themselves through enjoying what they have come across or engaging with the products being offered. This provides a way for print media advertising campaigns to tell a personal and captivating story to capture an audience.
10. The Long-Term Value of Print Advertising
When consumers are engaged with a brand or product they like, they will most likely share their thoughts and desires with others via social media and other online outlets. Personal recommendations can potentially have a long-term impact on the success of an advertising campaign. Print media is able to provide customers with an assurance that the content they are reading has been verified by professionals, which makes it easier for their friends and family to trust what they are sharing.
Print Advertising in Kansas City, MO
Social media and print media can work together in advertising in a number of ways. They can provide new outlets for information, new personal touch opportunities, and a great chance to combine the two methods. Print ads can still offer something that is lacking in social media–heartfelt interaction with brands that encourage interaction among friends and family members. Advertising in Kansas City, MO, should utilize the strengths of each form of media to build on what is already working and to develop new ways to connect with customers.
Leverage social media in your print advertising even more by choosing Coffee News. Your ad will get posted to our social media in addition to our weekly print publication. Your ad will run for at least 26 consecutive weeks and reach your desired target market. It will not be overlooked by larger ads run by bigger spenders either since all of our ads are 3" x 2." You are also able to make edits to your ad free of charge. Contact us for more info today!