Spice Up Your Print Media Advertising With These 15 Marketing Ideas

Print media advertising has always been around, but what can be done to make it more effective? Here are 15 creative and inexpensive ways for you to improve your print advertisement.
1.) Create a Buzz.
Create a buzz for your product or service by creating one clever, humorous, or thought-provoking headline and making it the focus of your print advertisement. Then, use the rest of the space to support this main message. A buzz creates interest and gets your readers to read each word on your print ad. It also uses all of the space provided in the newspaper.
2.) Use a Picture.
Pictures can draw attention away from all the white space in your print advertisement and are often very effective if used properly. The key is to use a picture that immediately draws attention to your product or service by strongly establishing it as a key feature of your advertisement. For example, a small figure or symbol can be used to emphasize the importance of your product or service and make it seem more important than other features of your ad campaign.
3.) Make it Original.
Don't use the same words and phrases to attract the same audience or sell the same product to different people. If you want to communicate with a varied audience, try using words and terms that appeal to many different people. If you want to sell a particular product, create an ad that is designed around its main features, benefits, or appeal.
4.) Create a Call to Action.
The call to action is a very important part of any print advertisement. It can be in the form of a question, a statement, or an action. It is designed to motivate readers to take action or make an exchange. Think about it in these terms: "How can I get this product?" or "How can I save money" or "Where can I find this information?" — These are all common phrases in a call to action.
5.) Use Headlines That Work for You.
A clever headline and good use of words will help your advertisement stand out from others and make it memorable for readers. Good headline writing takes time; however, you must use words that convey a certain message to make it work. A good headline is usually crafted around three words.
6.) Use Graphics for More Impact and Impact in Less Space.
Graphic elements such as photos, charts, graphs, illustrations, and sketches can add impact to any print advertisement without taking up too much space. Graphics make your message more persuasive, and persuasive messages are more likely to get a reader's attention and make them read each word on your ad.
7.) Have a Coverline.
The coverline is the second paragraph of your printed advertisement (the first paragraph is the name of your business, and everyone knows that by heart). The coverline sets expectations for your reader about what the rest of your print advertisement will be about. A great way to make this second paragraph more powerful is to use keywords from the headline.
8.) Use Graphics and Photos with Plain Text.
Graphics and photos can give your advertisement a pop of color, but you mustn't use graphics and pictures to the detriment of good-quality text. Many people have a very strong visual memory, so if you use graphics, be sure that you include good-quality text to provide more basic information about your product or service.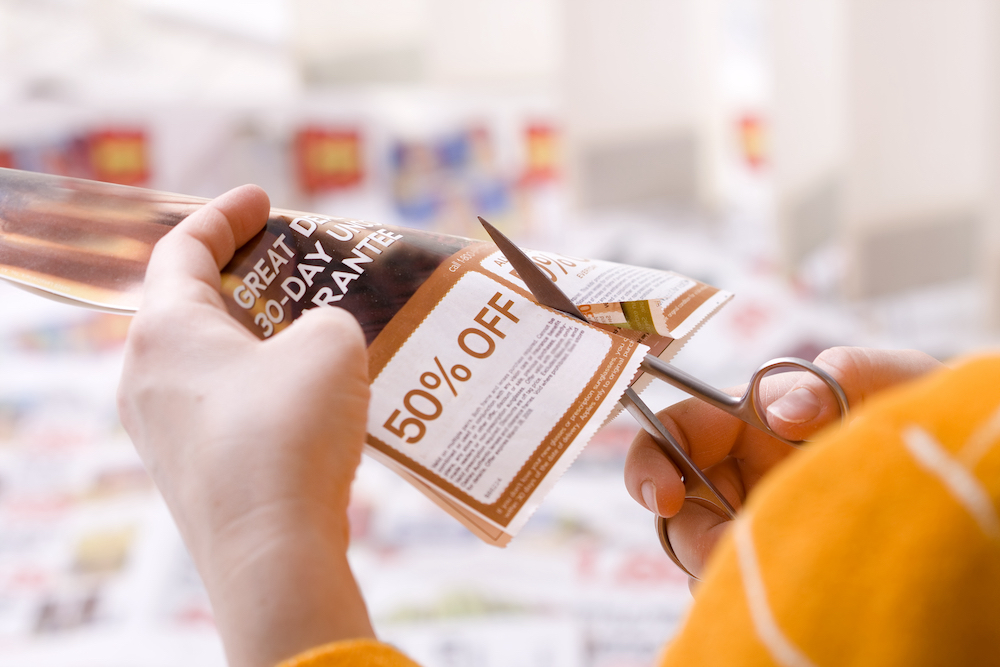 9.) Write for Your Readers.
Powerful language is persuasive language for readers, and powerful words are persuasive words in print media advertising. From your research, it is important to understand what words and phrases your target audience uses to describe your product or service and what you should use.
10.) Add a Quote or Your Name.
Giving something extra to your print advertisement can make it more interesting and powerful. For example, a quote from a famous person, even someone who has nothing to do with your message, can help sell the product or idea with more impact than just using the word "We" in an ad. Your name on the print ad can also motivate readers to read what you have to say about your product or service.
11.) Use Powerful Words and Phrases.
The single word or phrase that is used in the headline, body copy, and even on your call-to-action button should be a "call to action." A "call to action" is designed to encourage readers to take action or make an exchange. Good words and phrases can be powerful in print advertising. How can you use this technique? For example: Save Money – Buy Today! or Call Now (our number is…) or Sign Up Today!
12.) Use Multiple Presses
Include 2–3 different colors in your print advertisements so that they stand out and can be used to accentuate the main message in various ways. This also helps promote a memorable campaign. It also adds a great deal of impact to your print advertisement.
13.) Use an Attractive Cover Page
A bright-colored, thought-provoking, creative, and eye-catching cover page will help sell any product or service in a very short time. A good cover page also respects the readers' time by providing them with the necessary information to make an informed purchase decision or take action.
Creating the cover page can take time, but it does not have to be a costly and time-consuming process.
14.) Use Numbers in Your Print Advertisement.
Most people use numbers to help summarize data. In print advertising, numbers can be used to summarize the benefits of your product or service. For example: "four (4) great reasons to save money today with our product or service". Use numbers in your print advertising for more impact and make it memorable for readers.
15.) Use a Variety of Fonts.
Using two or more different fonts for your text on your print ad is important because there are so many different fonts available. In addition, choosing a font or font style that is in sync with the type of product or service you are offering can help give it a stronger image.
Stand Out Among the Crowd
Print media advertising is a highly effective tool that can help transform any business into a success. It is a very cost-effective way of advertising and reaching customers, which can, in turn, lead to increased sales. Print advertising is, therefore, an important tool for any business to use as it plays an important role in attracting customers and encouraging them to become loyal customers. Print media advertising has also been successful at creating new customers because it offers the opportunity for brand identification, builds trust and credibility with prospects, and reduces the risk of losing them by offering choices.