10 Ways That Print Advertising Can Help You Reach a Broader Audience
There are many ways that print advertising can help you reach a broader audience when advertising your small business. You can distribute a printed document in many different settings, such as your doctor's office, at school, on the street, and inside businesses. The audience is usually targeted depending on where the advertisement is placed. Most notably, print ads have a more personal appeal than digital campaigns because they are not easily ignored on social media. Below are just some of the many ways that print technology can increase your reach.
1.) Know Your Audience
The first step to maximizing the effectiveness of your print advertising is to have a clear idea of who your target audience is. The demographics of your intended audience should be determined prior to choosing a print media. Knowing who you are advertising your small business to will help you determine a proper message and design that will effectively communicate with them.
2.) Keep It Short
In most print ads, the information has to be able to fit within a small space. You will want to make sure that you keep it short and simple so that you do not lose your audience's attention. When coming up with content for your print ad, you want to be sure that your title is impactful and catchy so that it draws the attention of the reader. However, it should still give a clear message about what is being advertised.
3.) Be Original
When you are putting together your ad, you should place yourself in the audience's shoes. You want to be sure that your message is personal and will resonate with them so that they take action. The message needs to be clear and exciting, so it will get across quickly. It can also be encouraging if it feels genuine. You also want to make sure that you are telling a story about the product or service rather than simply telling a list of benefits or features about the item.
4.) Include a Call to Action
Many businesses try to sell without showing any sort of call to action button or link. This is a way to get customers' attention, but it can be off-putting for the customer if he does not understand what to do next. However, with print advertising, you can place a call to action in the ad that directs your audience more clearly on what they should do next. You can also include a QR code or link at the end of your ad to direct people directly to your website.
5.) Make Print Ads to Be Interactive
Print ads have been around for a very long time, so there are many ways that print technology has continued to adapt over the years. Print ads now have the ability to include interactive features. Interactive print ads mean that your ad will not only be appealing because of its design but will also include valuable information. For example, you can add a barcode or QR code that will direct your readers directly to a web page with more detailed information. This is a great tool to use and makes an ad much more appealing.
6.) Use Social Media
The old adage that says "people won't respond to a direct mail letter unless it is hand-delivered" does not apply to today's world. With digital advertising, there are various ways in which you can create a direct connection with your audience. Social media is a great place to start. Add your print ads through social media channels such as Facebook and Twitter because people are more likely to see them there. Also, you can use Facebook's ad platform to manage and review your ads.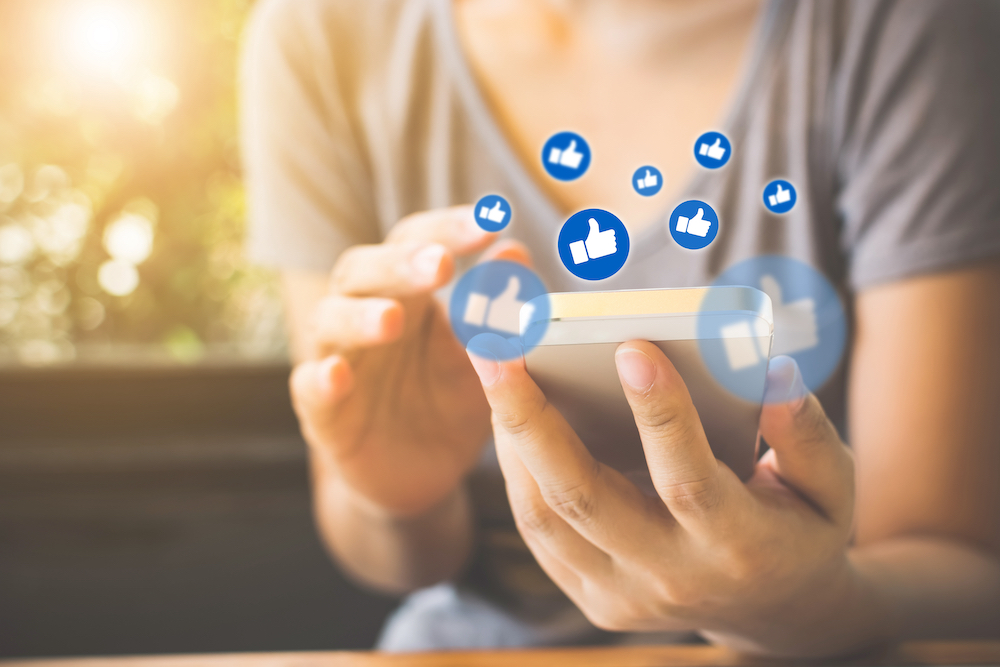 7.) Keep The Branding Consistent
When creating your print ads, you want to be sure that your branding is consistent. This will help keep your brand identity across media platforms. Consistency will give a level of professionalism to your ads and keep them from looking cheap or unprofessional. If you are aiming for a more fun, lighthearted feel, you can still use consistency in the font or colors of the ad to maintain your brand's identity.
8.) Break The Pattern
You will want to make sure that your message is straight to the point. Be sure that your title, copy, and design are clear and concise, so people can easily understand what is being advertised. The phrases you use in your advertisement should also be simple and catchy. You can also include a call to action at the end of your ad to get people interested in making a purchase from you.
9.) Align With A Single Message
You will want to consider who your target audience is before you decide which type of ad to create. When you have a clear idea of your audience, you can determine what type of ad to use. You should stay true to the point and keep things simple so that your advertisement does not lose its momentum. You should also try to stick with a single message for your entire campaign so that it is consistent and focused. If a new design is released, then you do not want it distracting from the message you are trying to express.
10.) Use Augmented Reality
In recent years, augmented reality (AR) has become more common in print ads. The AR experience puts the ad into your daily environment so that you can see the product or service in your actual space. This adds a level of interactivity to the entire campaign and makes it much more fun and appealing to your audience. AR is becoming a great way to attract attention by introducing new technology that keeps people interested in what you have to offer.
Wrap Up
Print advertising can be a great method of advertising your small business, but it is important that you are using the most effective methods. Print ads are not as effective as they used to be due to the rise of digital media, so you have to consider how print and digital can reinforce each other in your campaigns. Your print ad should be straight to the point and engaging so that it gives both a lighthearted tone and a more professional feel.
Need help? Contact us here at Coffee News today and we would love to help you with your ad campaign!