We've heard it again and again."This is 2019— who still uses local newspaper advertising? Or print advertising at all, for that matter?" 
It can be argued that the most successful companies do. 
Most small business owners agree that print advertising isn't dead. Online advertising shouldn't be a replacement for print advertising, but rather it should complement it.
So how have the rules changed, and why is print advertising still worth your money?
When done correctly, print advertising works with online methods to give you the most reach possible. It can even be more effective than digital marketing. 
There's no reason to put all of your eggs into the online marketing basket. Give these seven tried and tested techniques of print advertising a whirl.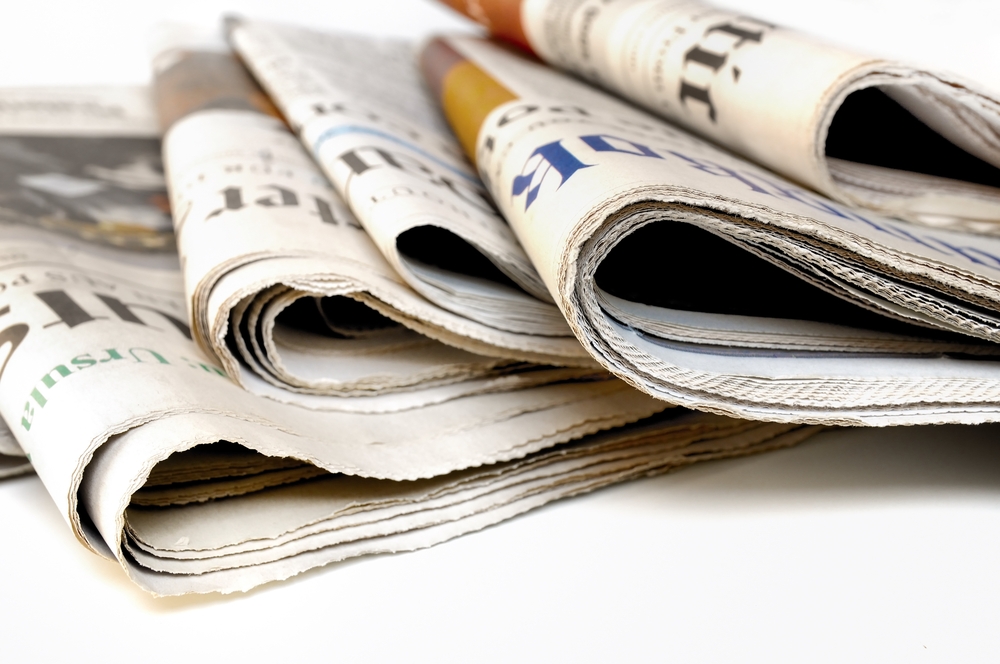 1. Local Newspaper Advertising
Advertising in the local paper is a fantastic idea for a number of reasons. Many people only look at local papers for the coupons and sales going on in the area. What this means for you is that there's already a place where thousands of people in your community are looking for your business. For a small business owner, this is a really big deal. 
To make a name for yourself in your community you should always try to have at least one coupon in your local paper every time it releases. Locals will soon learn that they can always find your ad/coupon in the paper. 
Even if they don't use the coupon they'll begin to see you as a reliable business. You'll also raise awareness of your brand, so there's a lot to gain with local newspaper advertising.
2. Direct Mail Advertising
This method lives on as the most popular form of print advertising to this day. There are several advantages that digital ads will never have. 
Direct mail advertising gives you the utmost certainty that you're targeting local people since you already know they live within a specific proximity to your business. 
Most importantly, direct mail is tangible. Your customers will be able to hold content in their hands. If you put enough effort into your ad, they can even smell or hear it and hear it. This level of effort can be unique, effective, and extremely memorable.
Direct mail ads are also harder to dispose of. You have to read it, handle it, and eventually toss it. With digital ads, there's a good chance that customers will never view them if using an adblocker. If you force customers to view your ads upon accessing your website, then there's also a good chance a large portion of them will become annoyed. Digital ads can be much easier to ignore.
3. Brochures
Brochures are similar to business cards, but they are often more detailed. They are extremely effective in targeting a specific audience with a certain offer. Many businesses will also gladly distribute your company's brochures on your behalf; the same can't be said for flyers. Places like airports and hotels are prime candidates for this. They are also more effective as they are more informational than promotional in nature.
4. Business Cards
As one of the oldest forms of print advertising, business cards will always have a place. How many other forms of print advertising can say that they essentially fit 100 ads in their pocket? 
With your higher up employees, you have the beginning of an army to advertise on your behalf. They are your new brand ambassadors. And best of all, business cards cost practically nothing compared to other forms of advertising. 
5. Banners And Signs
All too often, businesses "go stale" in the eyes of their customers. How does a business go stale? It happens when they do nothing new, exciting, or interesting. They begin to fade away and get attracted to newer, more exciting offers from other businesses. This doesn't have to happen to you as long as you remember to always keep things new and fresh.
And just because you have new offers and things going on doesn't mean that your customers know it! After all, this is what your signs are for. If you don't use signs, your customers might miss them. Remember, if something is a big deal to you, then make it a big deal for your customers.
6. Local Sponsorships
This means helping an organization in your community (for instance, a school) financially and then advertising your company to that community. This can work well in places like schools where you could, for example, pay for the local football team's uniforms and in return, get your banner displayed at a football game. This can also go viral on social media, showing how print advertising can work together with free online media exposure. 
Just find any noble cause and sponsor them. They'll be glad to give you a shout out. Everyone wins!
7. Magazines
Magazine ads are similar to brochures except that they're one page only. They're also a great way to make your ads tangible. If you're advertising a fragrance, you can even include the scent (and a coupon to go along with it). 
Also, magazine ads are harder to get rid of since they'll likely be a part of your recipients' favorite magazine subscription. Your ad can even cover up the back page of an article, which makes it very unlikely that they'll be able to ignore your ad. 
Finally, magazines are likely to be in their home for much longer than other kinds of print ads. 
So, are you ready to start using print advertising in 2020? Let us know in the comments!