In the era of digital marketing, it is simple to overlook traditional advertising methods such as local newspaper ads. Nonetheless, are we underestimating the potential of these platforms? Let's explore the world of local newspaper advertising and its benefits for your business.
What Is Local Newspaper Advertising?
Local newspaper advertising is a form of marketing in which businesses position advertisements in local newspapers in order to reach a specific demographic within a specific geographical area. The objective is to engage a local audience and encourage their participation in the business.
Why should local newspapers be advertised in?
Local newspaper advertising provides a refreshing, more personal touch in an age dominated by digital advertising. It enables businesses to reach an audience that is profoundly rooted in their community and offers unique engagement opportunities.
The Effectiveness of Local Newspaper Ads: Localized Targeting
By advertising in local newspapers, you can reach a highly targeted local audience. This specificity is a tremendous advantage for businesses seeking to establish or strengthen their local presence.
High Engagement
A newspaper's readership is devoted. When your business advertises in a local newspaper, it is exposed to readers who are highly engaged with the content, which increases the likelihood that your advertisement will be noticed and acted upon.
Faith and Reliability
Local newspapers are credible information sources in their communities. Advertising in these publications can lend trust and credibility to your business, thereby enhancing the reputation of your brand.
Advantages of Advertising in Local Newspapers
Innovative Design
It is difficult to overstate the significance of a well-designed advertisement in a local publication. A visually appealing advertisement can instantaneously capture the reader's attention and hold it, allowing you to convey your message more effectively. Good design transcends mundane aesthetics; it complements your message and conveys your brand's identity in a visually arresting manner.
Innovative Design Tips
Consider the strategic use of color to elicit specific emotions or reactions when creating your advertisement.
Typography also plays a significant role; different fonts can convey varying impressions and should be selected with care.

Your brand's imagery should be pertinent, engaging, and consistent.

In addition, it is necessary to establish a hierarchy of information that guides the reader's attention from the most to the least significant elements.
A well-designed advertisement not only captures the reader's attention, but also reinforces your brand's image and message, leaving an enduring impression.
Cost Efficiency
Local newspaper advertising is frequently more cost-effective than numerous digital marketing strategies. It enables businesses to reach a large, engaged audience on a budget.
Adaptability
There is flexibility in ad sizes, placements, and frequency of posting with newspaper advertising. This flexibility enables businesses to tailor their advertising strategies to their requirements and budgets.
Simple Tracking
With local newspaper advertising, businesses can readily monitor the performance of their advertisements. Businesses can measure the direct impact of their advertising efforts by offering exclusive discounts or coupons with the ad.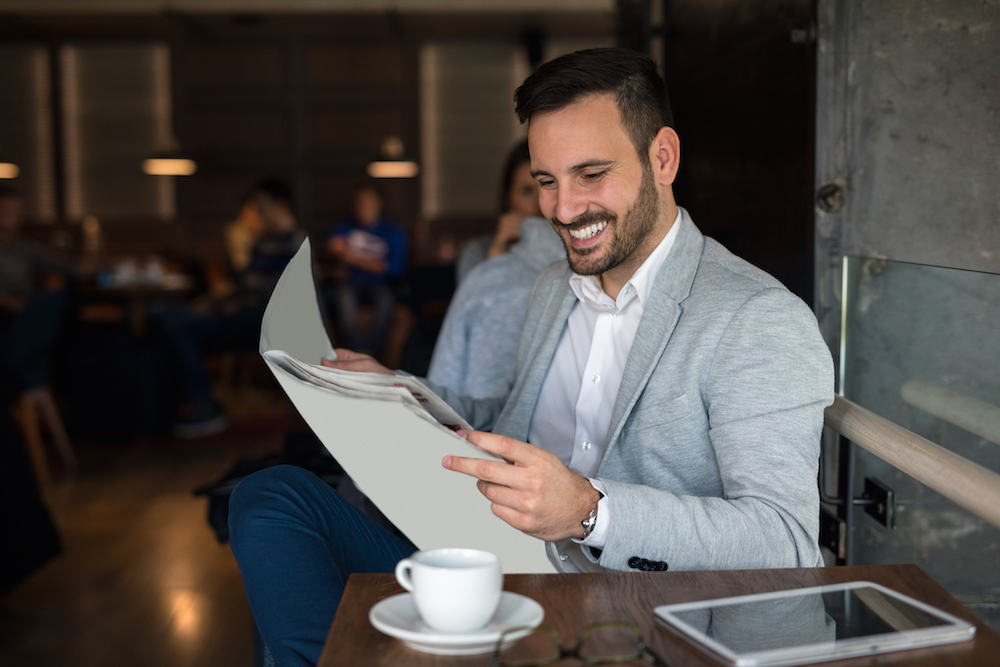 Introduction to Local Newspaper Advertising
Choosing the Appropriate Newspaper
Choosing the proper publication is crucial. Consider circulation, reader demographics, and publication frequency to discover the publication that best suits your business.
Creating a Successful Ad
A successful advertisement is plain, persuasive, and concise. Ensure that it effectively conveys your message, includes a call to action, and aligns with your brand image.
Measuring Achievement
Lastly, it is essential to evaluate the effectiveness of your advertisement. Utilize tracking methods such as unique coupon codes or customer surveys to assess the efficacy of your ad and optimize future advertising efforts.
Concluding Remarks
Local newspaper advertising may seem antiquated in a world dominated by digital media. Its potential for targeted, engaging, and cost-effective advertising, however, cannot be denied. Businesses can access a valuable resource that connects them with a committed and engaged local audience by understanding its benefits and how to utilize it effectively.
Local Newspaper Advertising's Future
Even though the emergence of digital media has had an effect on the newspaper industry, local newspaper advertising is by no means extinct. As local newspapers innovate with digital editions and online platforms, local advertising opportunities increase. Through a combination of traditional print ads and digital ads on newspaper websites, businesses can now engage with local audiences. This multichannel strategy permits greater reach and a variety of engagement tactics.
Coffee News – Cost-Effective and Engaging Advertising!
If you're searching for a cost-effective, engaging, and productive method of advertising your business, look no further than Coffee News. With a minimum 26-week run, your advertisement will receive repeated exposure and consistently reach your target audience. Regardless of the size of your company, Coffee News is committed to equal opportunity. This ensures your 3″ x 2″ advertisement is not obscured.
With just a phone call or email, modifying your advertisement is simple. The outstanding reputation and track record of Coffee News attests to its efficacy. Some advertisers remain faithful for many years, a testament to their success.
Our publication can complement your other marketing strategies without difficulty. Coffee News will undoubtedly leave a lasting impression due to its upbeat atmosphere. Your advertisement will reach thousands of targeted consumers each week, both in print and through social media.
In addition, all advertisements are displayed on the front or rear page, preventing them from becoming lost in the clutter. And the icing on the cake? Our guarantee ensures that your advertisement will run accurately, or it will run for free! Don't delay; advertise with Coffee News immediately and watch your business prosper.
FAQs
Is advertising in local newspapers effective?
Yes, advertising in local newspapers is effective at reaching a local, engaged audience. It is especially beneficial for businesses seeking to establish a strong local presence.
How much does advertising in local newspapers cost?
Local newspaper advertising costs can vary based on factors such as the newspaper's circulation, the ad's size, and the number of times it runs.
How can I evaluate the performance of my local newspaper ad?
You can measure the success of your local newspaper ad in a variety of ways, such as using unique coupon codes, conducting customer surveys, or monitoring increases in inquiries or sales after the ad has run.
Which enterprises can benefit from advertising in local newspapers?
Almost any business can benefit from local newspaper advertising, especially those seeking to bolster their local presence or reach a specific demographic within a specific geographic area.