In local business advertising, print media is particularly effective because it can reach customers in a very personal way. You need to use this advertising medium, however, because simply ignoring it isn't going to change the fact that people like to get the best deals when they go shopping! Below are ten reasons to add print media to your local business advertising efforts.
1. Great for Customer Retention
Print media works well for local businesses because it's good at keeping existing customers happy. This is because people tend to save the coupons and discount offers that print media provides. They'll tend to use them later on when the time is right.
2. Print Media Creates Memorable Images
Print media provides a unique way to bring your business to life beyond just the written word. For example, you can use images of your products, services, or employees to help people remember you and what you offer. In addition, they're a great way to get your message across on nearly anything else that may be available in print media. For example, if your company sells flowers, why not provide local businesses with a swag bag filled with other items related to the same subject?
3. The Cost of Advertising in Print Media Is Affordable
Compared to other options, such as radio and television, the cost of advertising in print media is low. You can even get a coupon book for as little as $100, which will still give you a great starting point to work within your local community. And when you're not getting many customers with your print media campaign, you can be sure that the cost won't take as big of a toll on you financially.
4. Helps Establish Credibility
Print media can help establish your credibility as a business. This is especially true for your local business if you are in a competitive market. For example, you can use print media to offer coupons for your services and products and a statement about your company's commitment to customer satisfaction. This gesture will help people recognize that you are serious about doing the best job possible to keep them happy.
5. Helps You Reach a Niche Market
The purpose of print media advertising is to get people interested in something that they might not have peeked at otherwise. This can help your local business in two ways. First, it can help you reach a niche market that you might not be able to reach otherwise. Second, it can help you get your name out among a wide audience. This can lead to even more business opportunities for your company.
6. You Can Get Results Fast With Print Media Advertising
With some other forms of advertising, you're often left wondering if any progress is being made. You may not see relevant results immediately, so it can be difficult to believe in your advertising efforts. However, with print media, you can get results quickly and know that you're doing well.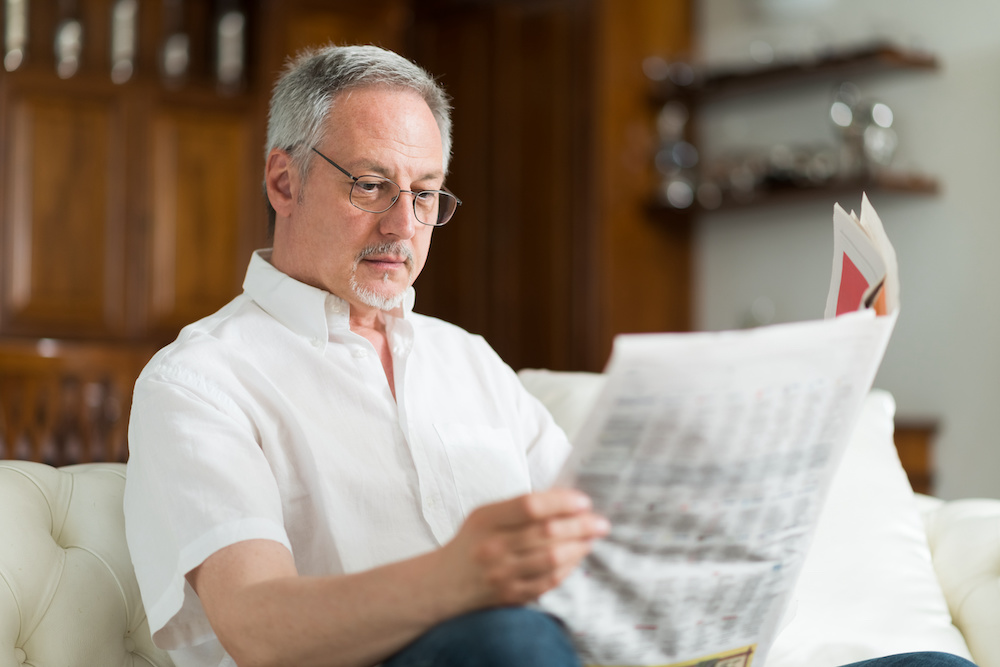 7. Easily Accessible
Print media is easy to access, which is why it's so popular among local businesses. And you don't have to have a posh office with a sophisticated IT department and multiple websites to use them. This is advantageous because it helps you get the word out without paying for a lot of overhead. You can keep the advertising costs down and still get better results than other forms of advertising.
8. Print Media Helps You Build Loyalty With Your Customers
Print media is a great way to build loyalty with your customers. You can demonstrate your concern for them by offering deals and discounts and letting them know you value their business. These are great things to show your customers and make them feel like there's a personal touch that you're providing for them.
9. Print Media Provides You With a True Test of Your Ad Copy and Graphics
Print media is a great way to test how effective your ad copy and graphics are before using them on other advertising outlets. You can test them out and see what works best before adding different types of advertising to your business strategy. This strategy is especially useful when you find out that people don't respond well to one type of ad and want to try a different way of advertising.
10. Reach a Wide Audience of People at Once
Print media, such as newspapers and magazines, often have a large and loyal readership, giving you a broad reach to potential customers. Regardless of where you live, several different print media options are likely available to you. And if there's not, you can always take advantage of the internet and send out some emails to interested parties. This allows you to reach many people at once in just one campaign without investing too much upfront. This method is also useful as it allows you to spread your campaign over a longer time. So, in the end, it's a win-win situation for both you and your customers!
Trust KC Coffee News for Local Business Advertising
Local business advertising is about reaching your audience and getting them to notice what you have to offer. Instead of spending thousands of dollars on one television commercial, wouldn't it be better for you to get your message out there in print media? The answer is yes! Local businesses can use this opportunity to reach a wide audience of people with relative ease and at a relatively low cost.
Coffee News incorporates all of these benefits of print advertising into boosting your ad in our weekly print publications. Your ad will run for a minimum of 26 consecutive weeks and reach your desired target market. Unlike with other publications, your ad will not be overlooked by larger ads since all ads in Coffee News are 3″ x 2." You will also be able to make slight edits to your ad free of charge. Contact us today to get started!